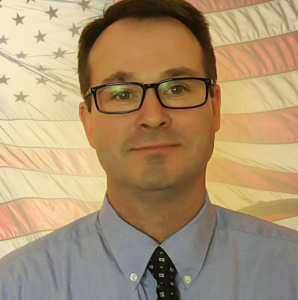 Join us every Thursday from 6pm-7pm for The Kairnes Weekly Political as we discuss the issues of the week from the perspective of the independent voter. Not Left, not Right, it's the view from the center.
About Jerry Kairnes
A self-described "regular working Joe". He is the father of two and is originally from Cranston, Rhode Island. He has made Williamsport, PA his home since 2006 and works as a building materials salesman. In his free time he enjoys long distance running, stereoscopic photography and hosting his weekly radio show at WXPI Community Radio.
More information can be found at thekairnesweeklypolitical.com
Starting again April 6th 2017, The Kairnes Weekly Political presented by Jerry Kairnes will air on WXPI Community Radio every Thursday beginning at 6:00 PM.