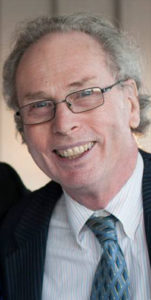 WXPI News You Can Use is a daily radio program produced by our dedicated and loyal newscaster John Kiernan.  The news content is generously provided in partnership with our local newspaper, The Williamsport Sun-Gazette as well as other online resources, with local news broadcasting on the top and bottom of the hour, many times throughout the day, online at wxpiradio.org.
John is the retired Former Director of the Newport Business Institute and in addition to lending his memorable voice to our volunteer radio broadcasts, he continues to work in the human services field, changing lives every day.  John is the anchor of WXPI Community Radio.
Tune in at the top and bottom of the hour to hear the news, sports and weather every day on WXPI Community Radio.