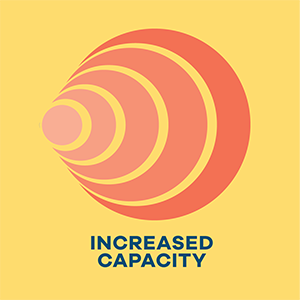 Increased Capacity is an arts and humanities talk-show which explores topics that could range anywhere from current events, philosophy, theology, literature, politics and religion to science, pop culture, tv, film, music, visual art, or design… basically, it's a show about anything that humans do well!
Each episode the hosts, Jesse and Dan, along with their guest(s), bring three things to talk about: something beautiful, something true, and something good; these are the three primary values that have been recognized since antiquity in cultures throughout the World. The goal of the show (besides being entertaining) is to help people increase their capacity to appreciate/realize greater and greater levels and blends of these three intrinsic values. Hopefully, by exploring new ideas and learning about new people, we'll clear the way for new and exciting experiences!
Increased Capacity is currently a bi-weekly talk-show airing the first and third Mondays of each month at 7pm on WXPI Community Radio.
About the Hosts: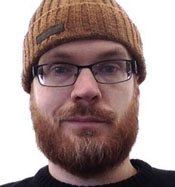 Jesse Turri is a husband, father, designer, and writer living in Williamsport, Pennsylvania. He was born in Danville, PA and moved to the beautiful Pocono Mountains at age 12. After high school he attended the Pennsylvania College of Technology where he earned degrees in Printing and Publishing and Graphic Design. In his free time he enjoys reading theology, philosophy, poetry, writing short stories, volunteering, and spending copious amounts of time with friends and family.
---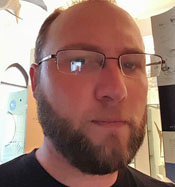 Dan Lewis grew up in Jersey Shore, PA and now resides in Williamsport with his spouse and two children. He attended the Pennsylvania College of Technology, where he studied graphic design, and in his free-time he enjoys photography, art (creating it and appreciating it), movies, reading, designing board games, volunteering with his church, and spending time with friends and family.