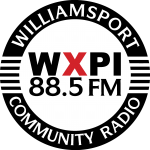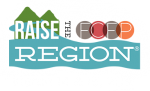 It's time to Raise The Region again!
WXPI Community Radio participates every year in FCFP's annual regional fundraiser, to help raise the much needed funds that provide for community radio operations in our local community. Please make your donation at raisetheregion.org, or if the minimum amount to give is too much, please press the "Donate" button here at wxpiradio.org to set your own amount to give.
Any gift is greatly appreciated! Contributions will go a long way to keep your community radio live and on the air! Thank you for your generosity!